¡Ahorra un 20% en tu subscripción anual con tu ESNcard!
En el mar de información actual, la cobertura de The Economist sobre los acontecimientos mundiales es ahora más valiosa que nunca. The Economist cubre todas las noticias del mundo, centrándose en los problemas que realmente importan. Así pues, si lo que buscas es un debate estimulante, una visión inteligente y una calidad genuina, The Economist te encantará.
Disponible en forma impresa, digital o como paquete impreso y digital, The Economist te ofrece la oportunidad de disfrutar de tu lectura como desees. Aprovecha el descuento en The Economist pagando un 20% menos en las tarifas de suscripción regulares.
¡Subscríbete hoy e infórmate sobre lo que pasa en el mundo!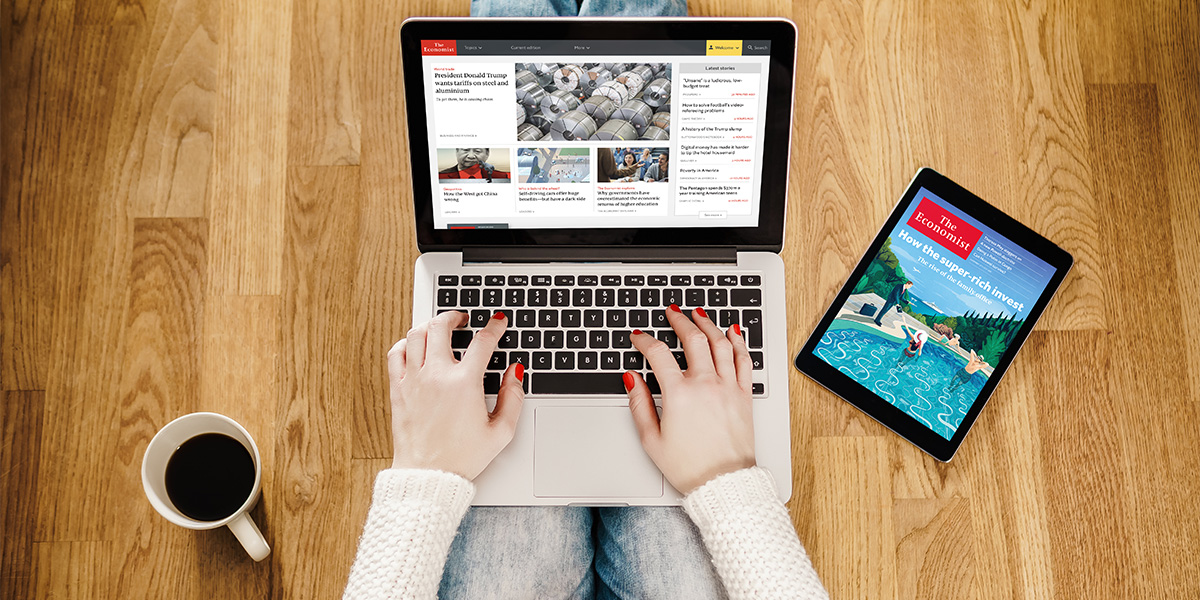 Para subscribirte con el descuento, sigue los siguientes pasos:
Haz click en el botón rojo de abajo.
Elige tu formato preferido (digital, impreso o ambos).
Suscríbete a la oferta de bienvenida de 12 semanas por 20 €. Asegúrate de que la página donde estás haciendo la gestión tenga el logotipo de ESN en la parte superior.
¡Hecho! Tu 20% de descuento será aplicado al resto de tu subscripción tan pronto como tu oferta de bienvenida de 12 semanas acabe.